The steam locomotive arrived to Rizhsky railway station, where a group of tourists was waiting for it impatiently. They've already seen the museum exhibits, but how a monument can be compared to a real, hot and moving locomotive? This is a real wonder from the remote past and the frosty weather is not an obstacle for looking at it with delight and amazement, the more so as the ride and more wonders are waiting ahead.
The crew was friendly, they allowed children to enter the cabin, engine driver was giving toots, and puffs of smoke were belching from the chimney. Qualified guides were telling interesting facts.
Day has turned fine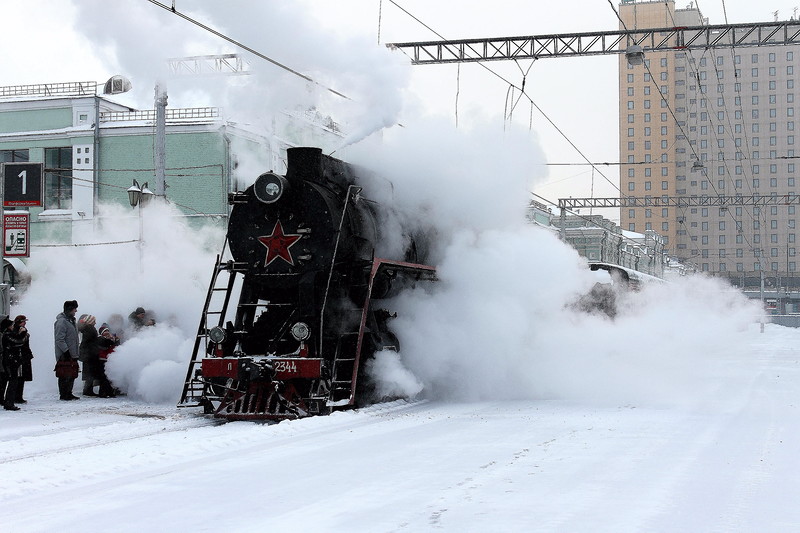 Where else could you see something similar?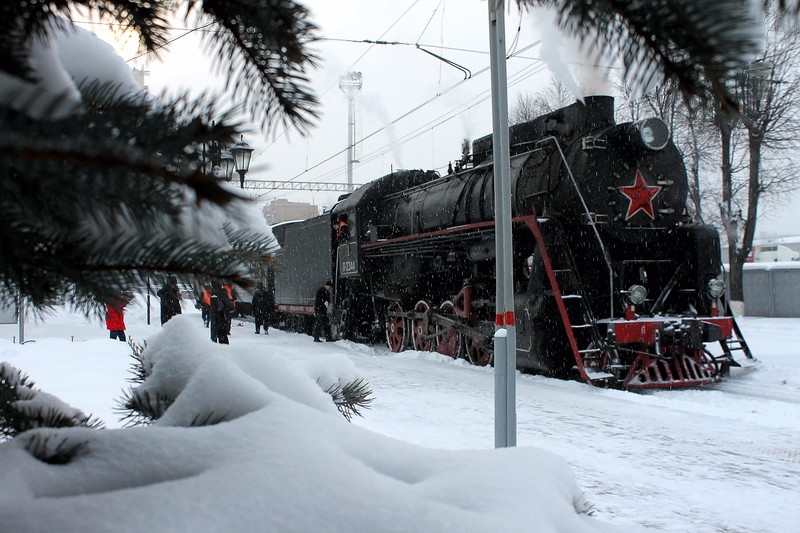 Guides have to carry some buckets of coal to make it warm and comfortable inside the carriage and provide hot tea for everyone.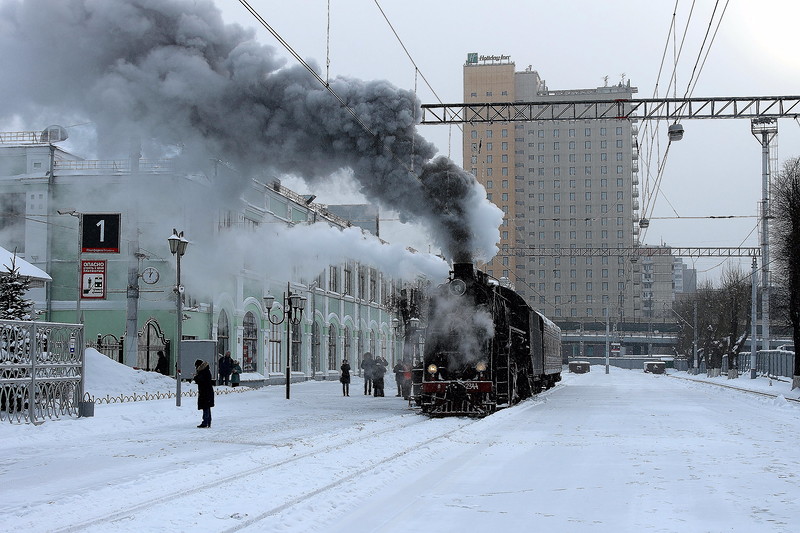 Everybody has taken his or her seat, the driver will give a long toot and start the journey soon.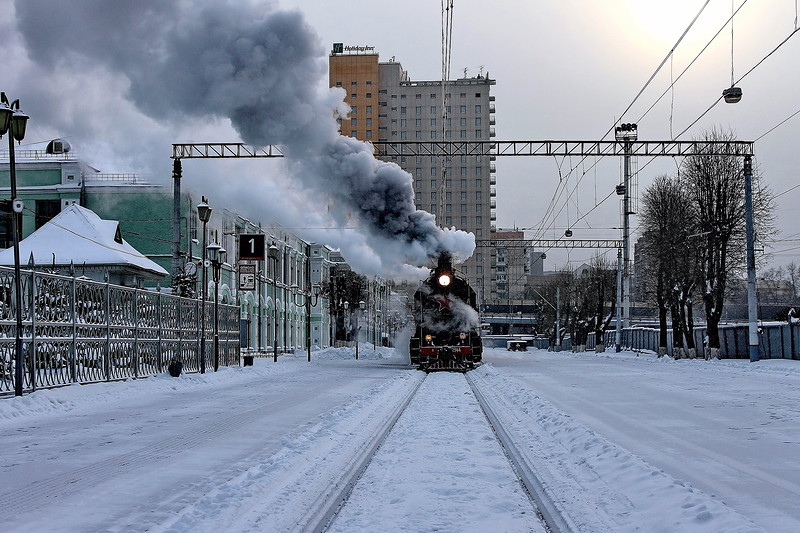 Let's go!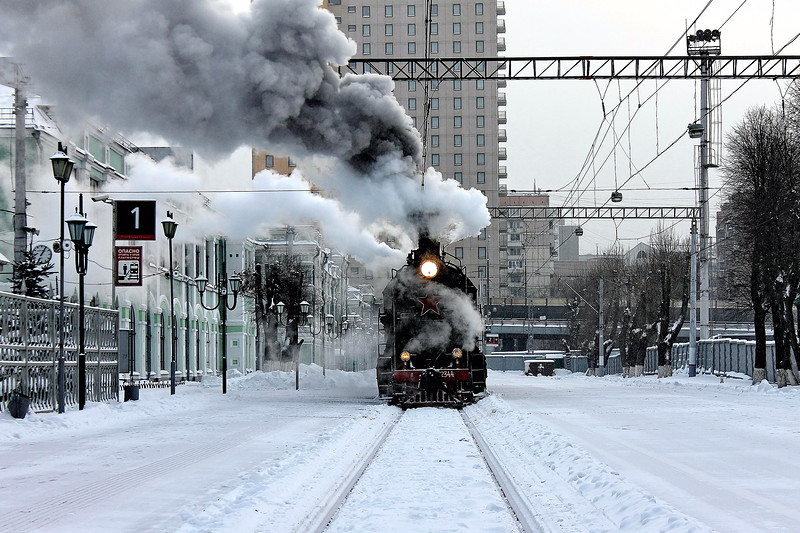 The locomotive is picking up speed.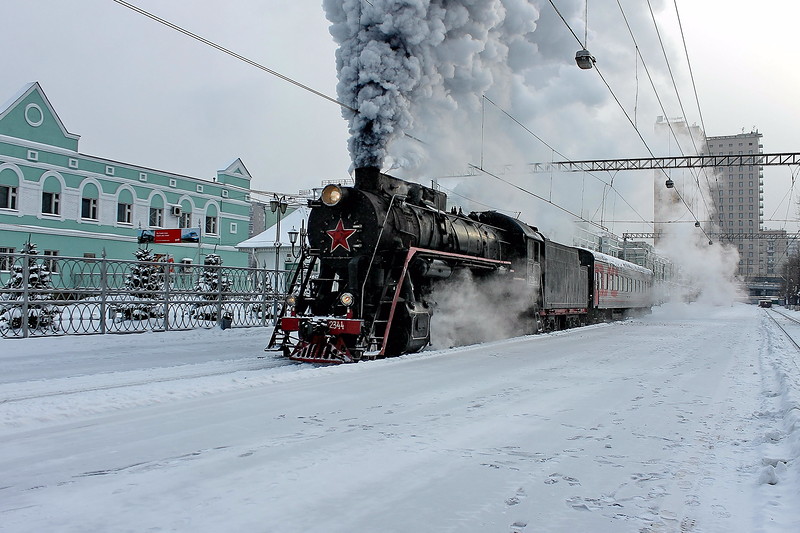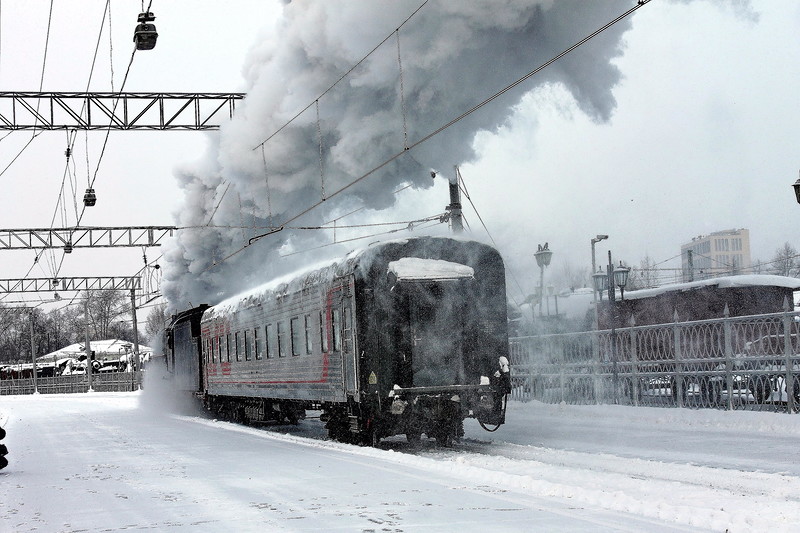 Goodbye! See you again!
These were two different events, conducted at the same time: "Paravozik" for children and "Stem locomotive trip" for everyone else. Thanks to "Rzhd tour" for organizing it!